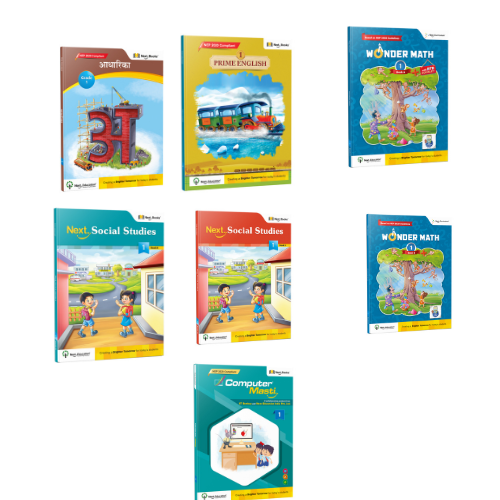 CBSE Class 1 books for Kids | Set of 7 Textbooks | Hindi, English, Maths, Computer, Social
Introduce your child to the world of knowledge with this comprehensive CBSE Class 1 book set. Comprising seven essential textbooks, this collection encompasses Hindi, English, Maths, Computer Science, and Social Studies, ensuring a holistic learning experience for your little one.
With interactive content, engaging activities, and vibrant illustrations, these textbooks ignite curiosity and promote active learning. Your child's cognitive abilities, creativity, and critical thinking skills will flourish as they explore each subject.
Equip your child with these educational gems and watch them embark on a journey of intellectual growth and academic success. Ideal for CBSE-affiliated schools, this book set is the perfect companion for young learners taking their first steps into formal education.